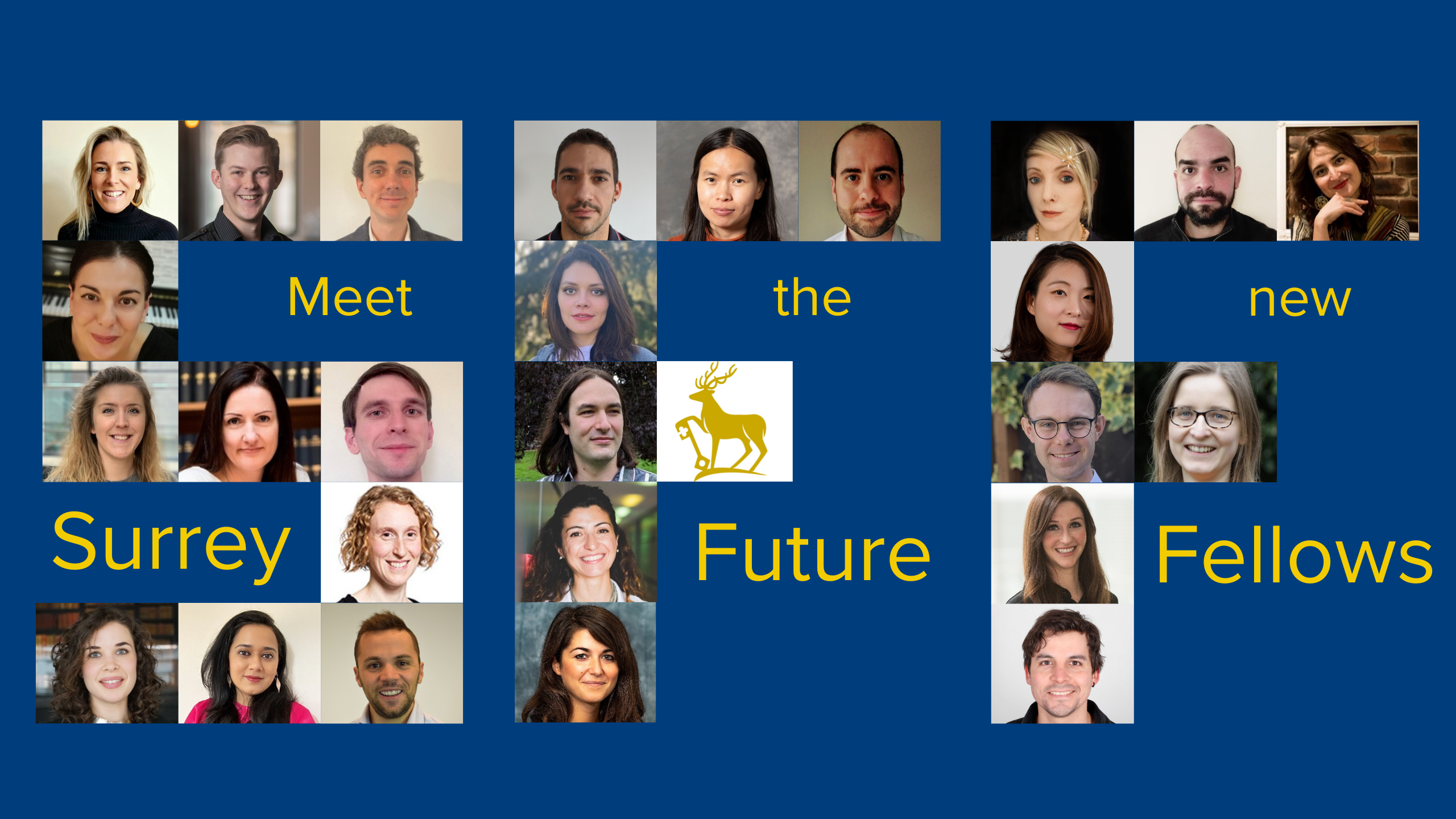 From Provost Tim Dunne...
We have several new Surrey Future Fellows starting with us in the next few weeks, with other members of the cohort joining the University at various stages up to the end of this year when we will have the full cohort of 27. They will be adding research capacity to 15 different disciplines across our three Faculties and two Pan-University Institutes.
You can learn more about the new Fellows and their areas of research below. Our recruitment campaign targeted talent from across the world and we are delighted that the successful Fellows enhance our cultural diversity considerably; representing as they do 13 different counties of origin.
Please extend a generous and warm Surrey welcome to our new Future Fellows and help them to quickly feel at home in our community.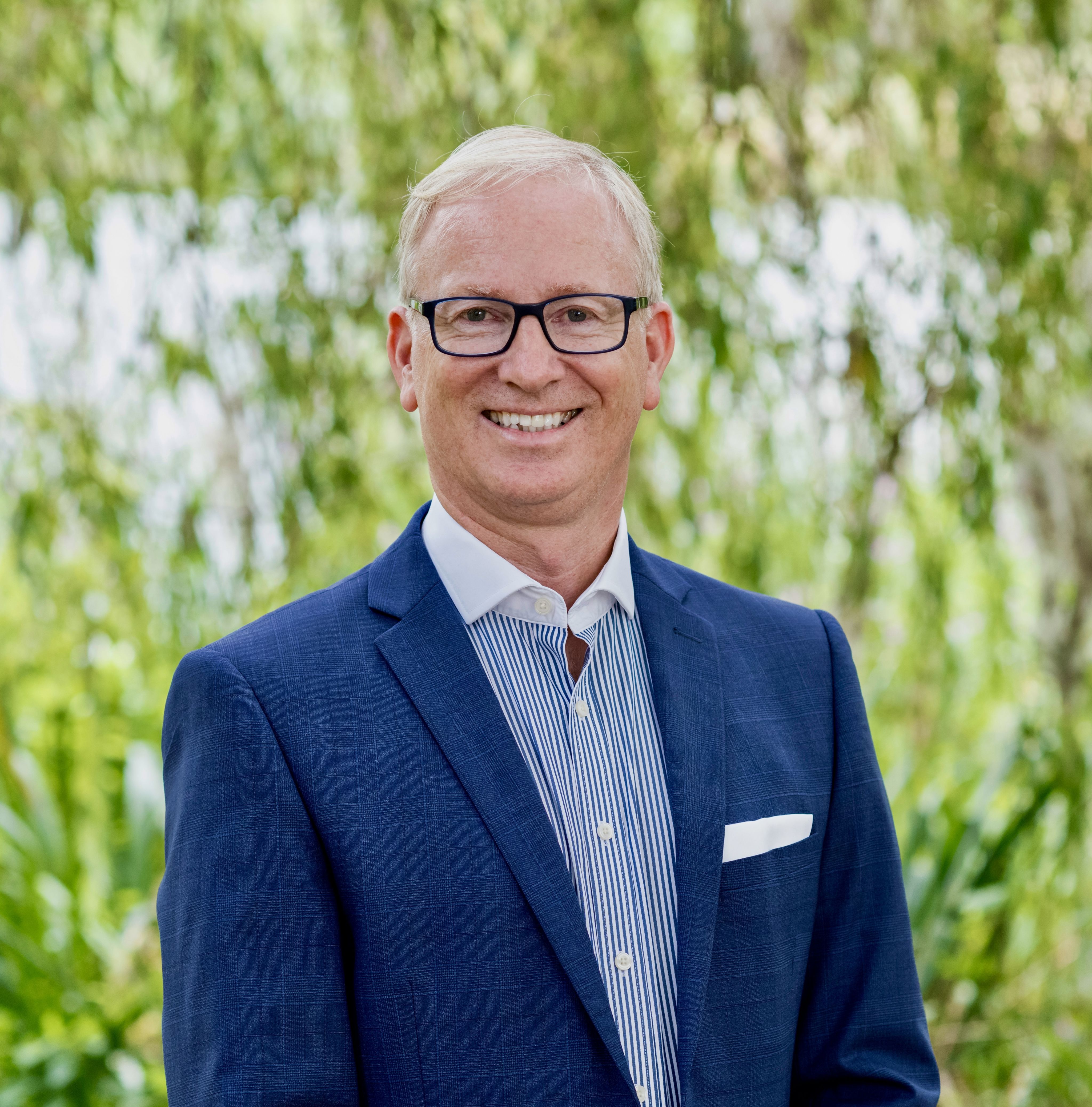 Meet the new Surrey Future Fellows - an introduction from Provost Tim Dunne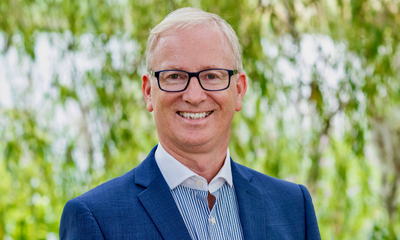 We have several new Surrey Future Fellows starting with us in the next few weeks, with other members of the cohort joining the University at various stages up to the end of this year when we will have the full cohort of 27. They will be adding research capacity to 15 different disciplines across our three Faculties and two Pan-University Institutes.
You can learn more about the new Fellows and their areas of research below. Our recruitment campaign targeted talent from across the world and we are delighted that the successful Fellows enhance our cultural diversity considerably; representing as they do 13 different counties of origin.
Please extend a generous and warm Surrey welcome to our new Future Fellows and help them to quickly feel at home in our community.
Faculty of Arts and Social Sciences
Julian Costas-Fernandez
Most of Julian's work revolves around the origins and consequences of socio-economic inequality. His current research touches on topics such as intergenerational mobility, gender inequality and the role of firms, and other institutions, on shaping inequality.
The Surrey Future Fellowship gives him the opportunity to work on an ambitious project documenting the effects of changes in female employment brought by World War I on female economic opportunities and political representation.
Barbara Gentili
Barbara is a music historian and opera singer. Her scholarly work focuses on vocality, in particular the early recorded performances of singers of the so-called acoustic era (pre-1925). With her project at Surrey, she enters the fascinating period of electric recording, which allows other media such as radio, cinema and television, to be fully exploited.
She is most excited about the potential of the project, which looks at the mediated voice of singers and actors and how their interactions with technologies contributed to shape broader ideas of class, gender and genre from the late 19th century to our day.
Sazana Jayadeva
Sazana is a sociologist and social anthropologist. Her current and previous projects explore the role of English language proficiency in class formation in contemporary India; student migration from India to Germany and the role of social media in facilitating this mobility; and the ways in which higher education students are constructed within and across Europe.
Her upcoming projects include a digital ethnography of 'Study-Abroad influencers' on YouTube and a study of Long Covid patients' engagements with self-tracking apps.
Inja Stanovic
Inja is a pianist and a musicologist, whose areas of research include: early recordings, historically-informed performance practices, and historical recording technologies. She researches the ways in which people played in the past, and often uses the sound recordings made between 1890 and 1925. They are a fascinating research source and run completely without electricity.
Inja is extremely excited to start her project: Historic Recorded Sound Centre – Hi-ReS, a research centre and a digital platform for historical recording research. Hi-ReS embodies forward-thinking research and, once constructed, it will serve to educate and inform researchers and students, generating innovative paths in the field of early recording research.
Sebastian Lewis
Sebastian's main areas of research are legal philosophy and constitutional theory. He is also interested in comparative public law and European Union law. Sebastian likes to study the ways in which legal sources create obligations, whether those obligations are justified, and different moral attitudes towards the law. Over the past years he has been working on precedent and the value of equity in adjudication.
This Fellowship is a unique opportunity to continue with this research and address new questions. Sebastian is very happy to join Surrey's Centre for Law and Philosophy, a wonderful community of excellent legal philosophers.
Dr Danielle Dove
Danielle's research project, titled 'Migrant Clothing: Victorian Second-Hand Clothes Markets', examines significant contemporary issues relating to sustainability and ethical consumption from a literary-historical perspective.
In recent years the concept of sustainability has acquired a vital resonance in the context of the fashion industry. Rising concerns around the global, environmental, and ethical impacts of 'fast fashion', where clothes are made cheaply and quickly before being consigned to landfill, have resulted in increasingly urgent calls to action in the areas of textile waste and recycling. Danielle's project considers the literary, historical and cultural representations of the Victorian second-hand clothes market, as well as uncovering the stories of the migrant communities that sustained them.
Alistair Macaulay
Alistair is a macroeconomist, who uses a combination of theory and data to understand the interaction of macroeconomic forces and people's expectations about the future. He has particular interests in the effects of heterogeneity across households, both in their expectations and in wealth.
In addition, Alastair is exploring the role of popular narratives in shaping expectations about the macroeconomy, and the implications of such narratives for macroeconomic policy. He is very excited to be joining the Surrey Future Fellows, and working with the fantastic academics at Surrey to further this research agenda.
Faculty of Engineering and Physical Sciences
Jason Hunt
Jason is a Galactic astrophysicist, working to understand how the Milky Way formed and evolved, and what our Galaxy's structure and history can tell us about other galaxies and galaxy evolution in general. He works with both high-resolution galaxy simulations and cutting-edge data from the European Space Agency's Gaia mission, and the Sloan Digital Sky Survey.
Jason is excited to join the University of Surrey's world class Astrophysics research group as a Surrey Future Fellow, where he will build a research program focused on simulating and quantifying non-equilibrium galactic dynamics.
Hui Lo
Hui's research focuses on plastic and biomass waste valorisation using mechanochemical and electrochemical methods, which investigates the possibility to recycle waste resources into clean hydrogen and high-value commodity chemicals with low energy consumption and minimal carbon footprints.
She is excited about joining University of Surrey as a Future Fellow, because the research environment and support provided here are ideal for her to start her independent academic career. Hui believes her research aligns well with Surrey's vision on sustainability and circular economy, and she can't wait to work with the academics across different faculties to develop breakthrough research.
Emily Corrigan-Kavanagh
As the leader and founder of the special interest group 'Home Wellbeing' at the University of Surrey, Emily has organised and hosted several research events exploring future technologies for home wellbeing. Emily's current research focuses on establishing a new interdisciplinary field and design approach called 'Designing AI for Home Wellbeing' to ensure people's needs and wellbeing are at the heart of future AI development.
She is very excited to become a Future Surrey Fellow to accelerate the development and promotion of 'Designing AI for Home Wellbeing' at international events, other institutions, and to lead an international interdisciplinary research network in this area.
Matteo Giusti
Matteo is a solution-oriented and interdisciplinary researcher in Sustainability Science. His work aims to promote sustainable human habitats and social norms.
Over the past 10 years, he has researched regenerative relationships with nature, how people build a connection with nature, and how the everyday environment can be conducive to healthy and sustainable living. Lately, he has engaged with artists to create cultural experiences that challenge unsustainable assumptions in modern societies.
He believes that being a Surrey Future Fellow is an excellent opportunity to work with a network of professionals motivated to shape and lead the future of humanity.
Elena Dawkins
Elena has been working as a researcher in sustainable consumption and production for over 10 years, exploring the transition to a low-carbon future. She has worked with policy and the private sector to investigate different sustainability interventions. Elena is interested in what locks society into unsustainable behaviours and how these lock-ins might be challenged to deliver a more sustainable future. Most recently she has explored what a fair transition means for different people with their diverse carbon footprints and capacities to cope with a shift to lower carbon lifestyles.
Elena enjoys working in an interdisciplinary environment and has experience in tools such as footprint and input-output analysis, with an interest in how research can support policy and decision-making. She is excited to join the Future Fellows programme and connect with other researchers at the University to drive forward innovative sustainability solutions.
Jesús Rubio
Measurements play a fundamental role in physics as they allow us to interrogate nature. By exploiting resources such as entanglement and coherence, quantum sensing provides highly precise measurements, and this enables the means to probe two fascinating regimes: quantum phenomena in space, and thermodynamics at the nanoscale.
The Surrey Future Fellowship will allow Jesús to develop the mathematical framework underpinning new sensing technologies for these regimes. Not only will these open collaborative lines of enquiry to apply quantum sensing beyond physics, but it is also an incredible opportunity to follow a less travelled path towards new insights in fundamental physics.
Nikolas Makasis
Decarbonising the UK's heating networks is an essential step towards meeting the UK's Net Zero targets by 2050. Geothermal energy technologies can efficiently provide sustainable heating and cooling to buildings and thus contribute to the transition of our networks. However, barriers exist to their wider adoption, including high upfront costs and performance uncertainties.
Through this research, Nikolas aims to identify reliable pathways to overcoming these barriers by leveraging advances in artificial intelligence, complemented by advanced finite element modelling, to develop data-centric system operators, as well as practical design guidelines for hybrid geothermal systems (small scale) and district heating systems (large scale).
Monika J. Kreitmair
Reaching Net Zero requires effective policies, relying on strong quantitative scientific evidence to inform robust and consistent long-term decarbonisation strategies. Monika's aim is to improve the planning and operation of renewable energy systems through the quantification of uncertainties, and to explore how much of the uncertainties can be reduced through the use of indirect data sources.
Monika will further determine the impact of such uncertainties on renewable energy policy outcomes and explore how decisions can be better-informed. She looks forward to working with the other Surrey Future Fellows on tackling some of the most pressing and important issues of our day.
Dan Commandeur
Improving energy storage technology is crucial to our full adoption of renewable energy generation such as wind and solar. At the University of Surrey, Dan will be researching alternative energy storage technology to lithium ion batteries, which are plagued by safety issues and are made using unethical and rare materials.
He is excited to explore a solution to these issues: water based sodium ion batteries. This technology could meet the energy demands placed on lithium ion, whilst using sustainable, safe and earth abundant materials.
Sara Atito Ahmed
Sara's research focuses on advancing self-supervised representation learning (SSL). She is currently leading the SSL community and setting new directions for building next-generation deep learning algorithms which will alleviate the burden of obtaining hand-labelled datasets.
This fellowship will enable understanding of highly-complex natural images by building representation for every concept present in the scene which will be a huge leap forward towards general AI. The fellowship will build on her passion for research enabling her to establish the foundation for an independent research career leading advances in machine perception and SSL.
Faculty of Health and Medicine Sciences
Emma Taylor
It is well known that the failure to use a multidisciplinary approach to tackle zoonotic diseases often results in interventions being ineffective or inefficient. To this end, Emma is developing a novel approach to integrate economics, social science, animal behaviour, and mathematical modelling to inform disease control.
She is excited to become a Surrey Future Fellow because through interdisciplinary collaboration with Surrey Health Economics Centre, Institute for Sustainability, and School of Health Sciences, her research will support the University to become a recognised world leader in a One Health, One Medicine approach to combating rabies and other Neglected Tropical Diseases.
Bingxin Lu
Bingxin's area of research is computational biology, which bridges software engineering, machine learning, algorithms, statistics, phylogenetics, population genetics, and omics. She is mainly interested in developing new computational methods and models to address important biological problems related to human health and facilitate knowledge discovery from massive biological data. Her current primary interest is to understand the evolutionary dynamics of cancer genomes.
The Surrey Future Fellows programme provides an excellent opportunity to advance her academic career. She believes the supportive and collaborative environment in Surrey will help her to pursue innovative research ideas, build strong networks, and start her research group.
Bronner Gonclaves
Bronner is an infectious disease epidemiologist who, over the last 10 years, has worked on observational studies on falciparum malaria, severe bacterial infections, in particular Group B Streptococcus disease, and SARS-CoV-2 infection.
He is looking forward to joining the University and hopes to contribute to the outstanding research on infection and immunity developed at Surrey.
Hannah Bolland
Peroxisomes are amazingly active metabolic organelles involved in lipid metabolism and redox homeostasis. Peroxisomes share many features with the mitochondria but have paradoxically been long overlooked and the functional effects of peroxisomes in cancer are poorly understood. This research aims to investigate the role of peroxisome biogenesis in the progression of breast cancer and determine if the inhibition of PEX genes can sensitise cells to existing therapies.
This fellowship allows Hannah the freedom to explore her own ideas. Hannah is excited to collaborate with other scientists, build her own research time and make new discoveries.
Richard Green
Richard is a health and social care researcher, whose current work is in older people's care and how the needs of older people and their unpaid family carers can be better recognised and addressed.
This Future Fellowship offers Richard the exciting prospect of exploring how digital technologies and artificial intelligence can support improved and faster recognition of needs, to facilitate proactive responses from carers and patients that support them to receive timely and appropriate care, and avoid costly escalations in the future.
Dr. Alessandra Pinna
Dr Pinna's research interest focuses on the design, synthesis and characterisation of inorganic nanoparticles and nanocomposites (Silica, Ceria, SPION and Gold) for biomedical applications with particular interest in drug delivery, antioxidant system and their interaction with cell environment. The nanocomposite particles are used for the treatment of neuro-degenerative diseases, osteoporosis, cancer and tuberculous meningitis.
Alessandra says it's a huge privilege to have the opportunity to build up a multidisciplinary group in a world-standard research community like the University of Surrey.
Anna Cook
Anna's research recognises a fundamental need to improve understanding and acceptance of difference within education. She explores factors impacting the effectiveness of schools to meet the needs of a neurodiverse pupil population. Anna's projects focus on access to education for autistic young people and the capacity of teachers to adopt inclusive approaches in complex learning environments.
She is excited to be joining the Surrey Future Fellows Programme, which she believes will provide the potential for her to make a significant contribution to research that could lead to long-term positive impact for young people, their families and school communities.
Anna Bornioli
Anna is a social scientist interested in behaviours and health and wellbeing outcomes related to healthy and liveable cities and sustainable mobility. In her research she has explored the psychological wellbeing benefits of exposure to several urban environments, public health benefits of sustainable mobility policies, and influences of built environments on walking experiences.
Thanks to the Senior Future Fellowship at Surrey, she will collaborate with fellow academics and connect with policy makers to continue understanding what it takes to create healthy and liveable cities for all.
Klara Wanelik
During her research fellowship at Surrey, Klara plans to use a poultry model system to investigate what makes a superspreader - shedding light on a poorly understood but profoundly important epidemiological phenomenon brought to the fore in the COVID-19 pandemic.
Klara will take an interdisciplinary, whole-animal approach, shaped by her ecological background. In the longer-term, she hopes to use this knowledge to develop tools for farmers to reliably identify and target super-spreaders in their flocks, with the aim of better-containing disease outbreaks, maintaining animal health, welfare and productivity, and reducing the risk of antimicrobial resistance.